CAPS Montreal – STAND 2 You build your Strategy. We build your business.
September 30 @ 9:00 am

-

12:00 pm

EDT
You build your Strategy. We build your business.
About this Event
You build your strategy.
We build your business.
PLEASE NOTE THAT THIS EVENT TAKES PLACE OVER TWO DAYS. SEPTEMBER 21ST AND SEPTEMBER 30TH – You must attend the first day in order to be able to attend the second.
CAPS members are often Solopreneurs who are independent, passionate and fiercely dedicated to their work. Our goals might be to speak to an engaged audience, to lead workshops, write a book, or film a video. We do this so that we can build our business while speaking our truth. As CAPS members, and as solopreneurs, we are faced with additional daily, weekly, monthly, and yearly responsibilities related to running and building our business. While we may have built great content and exceptional leads, we often neglect the most fundamental question. Have we built our business strategy?
What will I learn and implement?
Using the Playing to Win model, and as part of cohort of non-competitive CAPS members, you will build your business strategy, which will ensure you ask and answer these 5 questions.
1. What is my purpose?
• Why am I doing what am doing?)
2. Where do I play?
• We will explore the segments you play in, wish to play in, and may need to stop playing in.
3. How do I win?
• There are many ways to win versus just playing. We will discover choices vs chance.
• Is my value proposition clear?
4. What Capabilities must I have, attain and contract for?
• What am I doing well, not as well, and not at all?
• How can I align with others, learn new skills, contract out others?
5. What systems support me winning in my marketplace?
• How do I replicate great outcomes?
• How do I hold myself accountable?
• How do cohort members hold each other accountable?
Stand was developed by Rob Rudy and Pascal St-Jean to support the small business entrepreneur and the solopreneur throughout their growth journey. Through a dedicated and continuous cohort experience, STAND brings together solopreneurs that wish to learn and implement practices that help them build strategy, so they can plan, manage, and grow their business. Additionally, there is a greater online community that will provide STAND members with additional resources.
We chose the name STAND because it exudes confidence and support. We STAND with small business owners as they build their strategy, and we expect each cohort member to STAND tall as they build execution plans. Solopreneurs co-create and continuously learn how to navigate change.
It starts with 2 half-day sessions in which we build your initial strategy. These 2 sessions are open to CAPS members only across Canada and are completely free. You should be able to walk away with a winning strategy after these two days.
We believe that a strategy will truly win if it is constantly reviewed. And so, we would like to propose that, If you find value from the two half-days, we hope you will consider meeting every 90 days afterwards to ensure implementation and continue the journey to build your business through the many activities and tools STAND provides. There will be a small fee for these meetings and there is no obligation to join.
DATES: Monday, September 21st AND Wednesday, September 30th from 9am to noon
Group size is limited to 15 people. There will be a waiting list in case someone drops out.
STAND
You build your strategy. We build your business.
Vous construisez votre stratégie. Nous bâtissons votre entreprise
Veuillez noter que cet événement a lieu sur DEUX JOURS, le 21 ET le mercredi 30 septembre, de 9h00 à midi. Vous devez etre présent la première journée afin de pouvoir participer la deuxième journée.
Ces ateliers se tiendront en anglais et nous pourrons répondre aux questions en français.
Les membres de CAPS sont souvent des solos preneurs, indépendants, passionnés et farouchement dévoués à leur travail. En tant que conférenciers, notre objectif est de parler à un public engagé, d'animer des ateliers, d'écrire un livre ou de filmer une vidéo. Nous le faisons afin que nous puissions développer notre entreprise tout en suivant notre voie. En tant que membres de CAPS et solos preneurs, nous sommes confrontés quotidiennement à des responsabilités supplémentaires liées à la gestion et au développement de notre entreprise. Bien que nous ayons pu créer un excellent contenu et des pistes exceptionnelles, nous négligeons souvent la question la plus fondamentale. Est-ce que nous avons une stratégie commerciale qui est saine ?
Que vous apporte cet atelier ?
Notre objectif avec STAND est de vous aider à mettre en œuvre une stratégie gagnante pour la gestion de votre entreprise. En utilisant le modèle Playing to Win, et dans le cadre d'une cohorte de membres CAPS non compétitifs, vous construirez votre stratégie commerciale. Nous explorerons et trouverons ensemble les réponses aux questions suivantes :
1. Quel est la raison d'être de mon entreprise ?
• Pourquoi est-ce que je fais ce que je fais ?
2. Où est-ce que je dois mettre mes efforts ?
• Dans quels segments du marché dois-je être présent ?
• Où est-ce que je souhaite être présent.
• Quel segment dois-je quitter ?
3. Comment gagner ?
• Il y a plusieurs façons de gagner. Nous pouvons choisir plutôt que de laisser les choses au hasard.
• Ma proposition de valeur est-elle claire ?
4. Quelles capacités dois-je avoir, atteindre et contracter ?
• Qu'est-ce que je fais bien, moins bien et qu'est-ce que je laisse de côté ?
• Comment puis-je m'aligner avec les autres, acquérir de nouvelles compétences, ou offrir des services en sous-traitance ?
5. De quels systèmes ai-je besoin pour réussir ?
• Comment puis-ce reproduire ce qu'il ya de bon ?
• Comment puis-je me rendre redevable ?
• Comment pouvons-nous aider mutuellement à rester redevables ?
Stand a été développé par Rob Rudy et Pascal St-Jean pour accompagner l'entrepreneur de petite entreprise et le solo preneur et l'aider à faire croître son entreprise. Par l'entremise d'une expérience de cohorte dédiée et continue, STAND rassemble les conférenciers qui souhaitent apprendre et mettre en œuvre des pratiques qui les aident à élaborer une stratégie, afin qu'ils puissent planifier, gérer et développer leur entreprise. De plus, il existe une plus grande communauté en ligne qui fournira aux membres de STAND des ressources supplémentaires.
Nous avons choisi le nom STAND car, en anglais, cela dégage confiance et soutien. Nous accompagnons les conférenciers lorsqu'ils élaborent leur stratégie, et nous nous attendons à ce que chaque membre de la cohorte puisse se soutenir entre eux. Vous allez co-créer et apprendre de façon continuelle comment gérer le changement.
Nous allons commencer avec deux (2) séances d'une demi-journée au cours desquelles nous construisons votre stratégie initiale. Ces 2 sessions sont offertes seulement aux membres de CAPS à travers le Canada et sont entièrement gratuites. À la suite de ces deux demi-journées de travail, vous repartirez avec une stratégie gagnante.
Mais nous croyons sincèrement qu'une stratégie est vraiment gagnante lorsqu'elle est constamment révisée et raffinée. Si vous trouvez que les deux premières séances vous ont été utiles, nous vous proposons de continuer avec nous pour des rencontres supplémentaires qui auront lieu tous les 90 jours. Nous allons ainsi assurer la mise en œuvre de votre stratégie et continuer le voyage pour bâtir votre entreprise à travers les nombreuses activités et outils fournis par STAND. Il y aura une somme modique pour ces rencontres supplémentaires et il n'y a aucune obligation d'y participer.
DATES: LE LUNDI 21 SEPTEMBRE ET LE MERCREDI 30 SEPTEMBRE DE 9H À MIDI
Choisissez les DEUX dates lors de votre réservation.
LE GROUPE SERA LIMITÉ À QUINZE PERSONNES. IL Y AURA UNE LISTE D'ATTENTE AU CAS OÙ QUELQU'UN SE DÉSISTE.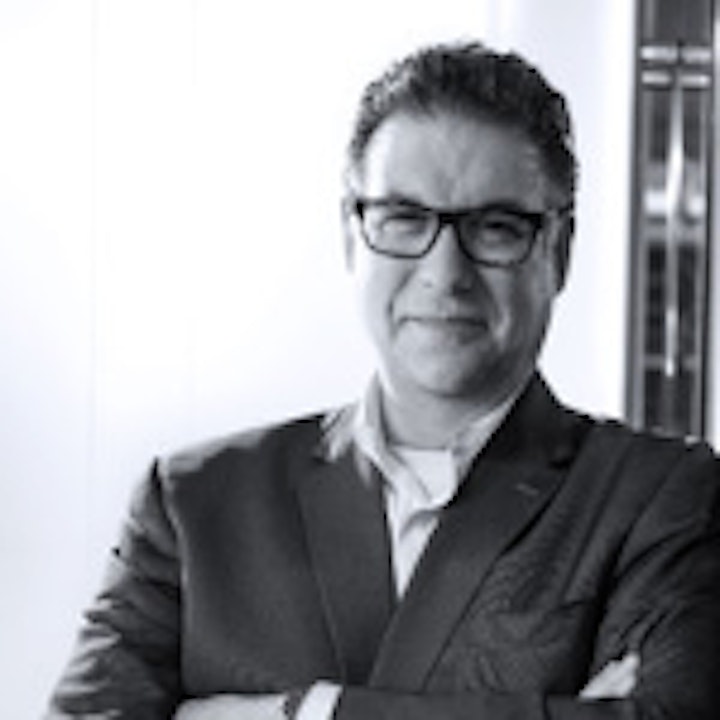 Rob has spent the past 30 years building and leading companies while developing leaders through inviting change, making critical choices, and achieving results. He has been an entrepreneur in a family business, managed in a public company, and has led privately held companies. Rob has worked in industries as diverse as textiles, lighting and medical devices, with global manufacturing experience, while partnering with global clients. Rob's focus is to engage and empower people to achieve company goals while exceeding client expectations. Today, Rob is following a passion, working closely with CEO's and their leadership teams by building highly accountable teams Doing so, Rob believes, allows companies to exceed their goals by taking smart and healthy steps to achieve great success.
Rob a passé les 30 dernières années à bâtir et à diriger des entreprises tout en développant des leaders en les invitant au changement et à faire des choix critiques afin d'obtenir des résultats. Il a été entrepreneur dans une entreprise familiale, géré une entreprise publique et a dirigé des entreprises privées. Rob a travaillé dans des secteurs aussi divers que le textile, l'éclairage et les dispositifs médicaux. Il a une expérience globale dans la manufacture et a su s'associer avec succès avec des clients mondiaux. Rob a pour objectif d'engager et de responsabiliser les gens pour qu'ils puissent atteindre les objectifs tout en dépassant les attentes des clients. Aujourd'hui, Rob suit une passion, travaillant en étroite collaboration avec les PDG et leurs équipes de direction en créant des équipes hautement responsables. Selon Rob, cela permet aux entreprises de dépasser leurs objectifs en prenant des mesures intelligentes et saines pour atteindre un grand sans bornes.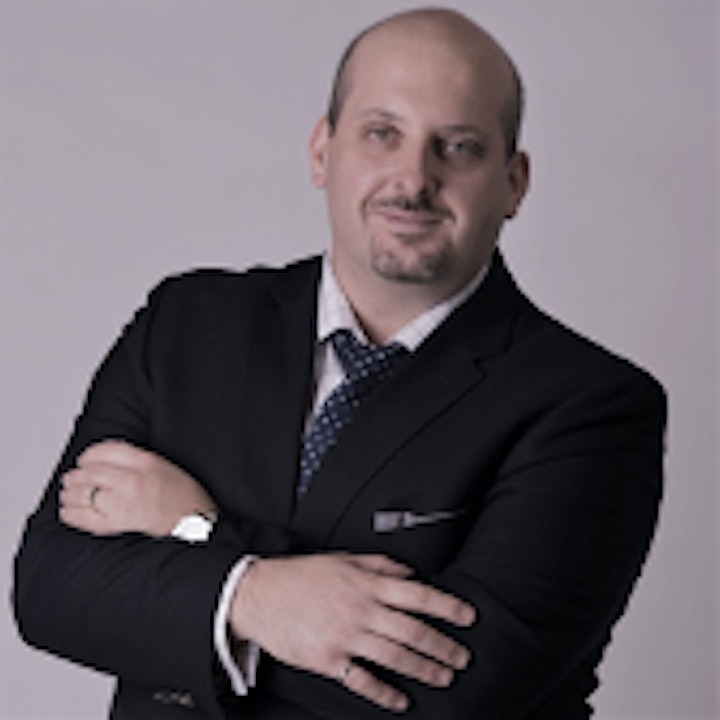 Pascal has earned the respected reputation as a passionate leader, visionary and advisor, whose goal is to transform lives and communities through the businesses & leaders that he supports. He has remarkable business achievements – creating and scaling multiple business ventures, all before the age of forty. Pascal has also been a strategic advisor to many other start-up businesses in the Ottawa region. He has been actively involved with entrepreneur-based organizations. Since becoming a TEC Canada coach, Pascal has helped his 30+ clients achieve explosive yet sustainable growth which has led to him receiving 3 out of the 4-lifetime awards given by TEC Canada. Rookie of the year, Innovation Award & Coach Excellence. Pascal brings his experience as Founder, CEO, Investor, and Coach to the STAND Advisors Leadership Team as they help transform businesses and the lives of those who work there.
Pascal a acquis la réputation respectée de leader passionné, visionnaire et conseiller, dont l'objectif est de transformer les vies et les communautés à travers les entreprises et les leaders qu'il soutient. Il a des réalisations commerciales remarquables – créant et développant de multiples entreprises, et tout cela avant l'âge de quarante ans. Pascal a également été conseiller stratégique auprès de nombreuses autres entreprises en démarrage de la région d'Ottawa. Il a été activement impliqué dans des organisations entrepreneuriales. Depuis qu'il est devenu entraîneur de TEC Canada, Pascal a aidé plus de 30 clients à atteindre une croissance explosive mais durable, ce qui lui a valu de recevoir 3 des 4 prix décernés par TEC Canada. Recrue de l'année, Innovation Award & Coach Excellence. Pascal apporte son expérience en tant que fondateur, PDG, investisseur et coach à l'équipe de direction de STAND et contribue à transformer les entreprises et la vie de ceux qui y travaillent.