It's time to choose your CAPS Communities
To help fulfill CAPS' Mission to Help our Members Achieve the Speaking Business They Desire, we are continuing with our CAPS Communities initiative with a new slate of communities, each targeting specific needs, and interests.
Think of a CAPS Community as a group of fellow members focused on similar areas of interests or goals.
Maximizing your Return on Influence in Business through Story
Technicolour Team Engagement and Keynotes: How to present and engage your audience online from your home studio.
Friday Morning Accountability Time (Sales & Marketing Focus)
Developing and Selling Online Courses
Building a professional consulting business
De-stressing for Speakers
Marketing and Sales to Grow Your Speaking Business?
Here is what we need you to do:
Read the short descriptions of the CAPS Communities (some have a video too).
Complete the online application form at https://bond.formstack.com/forms/caps_communities_application by Monday, October 18, 2021 (we do require a separate application for each community you wish to join).
Each leader will schedule an initial Zoom call with the community to describe the purpose and process. Some communities will be more structured with specific outcomes. It may involve Zoom calls and/or a Facebook Group to share questions and ideas. As a member of the CAPS community, you'll help shape the purpose and process once you are a member.
You can be part of as many or as few CAPS Communities as you wish, however, keep in mind that the success of a given community will be determined by the level of involvement and engagement of its members.
If you have any questions about CAPS Communities, please email [email protected]
---
Maximizing your Return on Influence in Business through Story
Leader: Susan Luke Evans, CSP Global Speaking Fellow
All effective business communication is about influence and persuasion. What better way to accomplish that than through the power of sharing personal experiences/stories. As a leader at any level, re-creating your experience for others allows you to connect on a deeper level and your ROI (Return on Influence) is reflected through the changing behaviours better decision-making of your team.
Our Community sessions will focus on the how and why of using personal stories in business. Using a Mastermind approach of sharing challenges, successes, thoughts, and questions discussions regarding structures for crafting stories and the opportunities to share them with community members in a safe place to create, tweak, practice, and provide developmental feedback. The stories crafted will have an immediate and sustainable influence on your audiences, your colleagues and clients, your family and friends.
Learning Outcomes:
How to actively participate in a "Mastermind" learning environment
Understand the how and why of using personal experiences/stories
Develop a personal structure for sharing your stories
Craft stories for immediate use with audiences, clients, customers
Deliver your stories in the safe, mastermind environment
Receive developmental feedback on your stories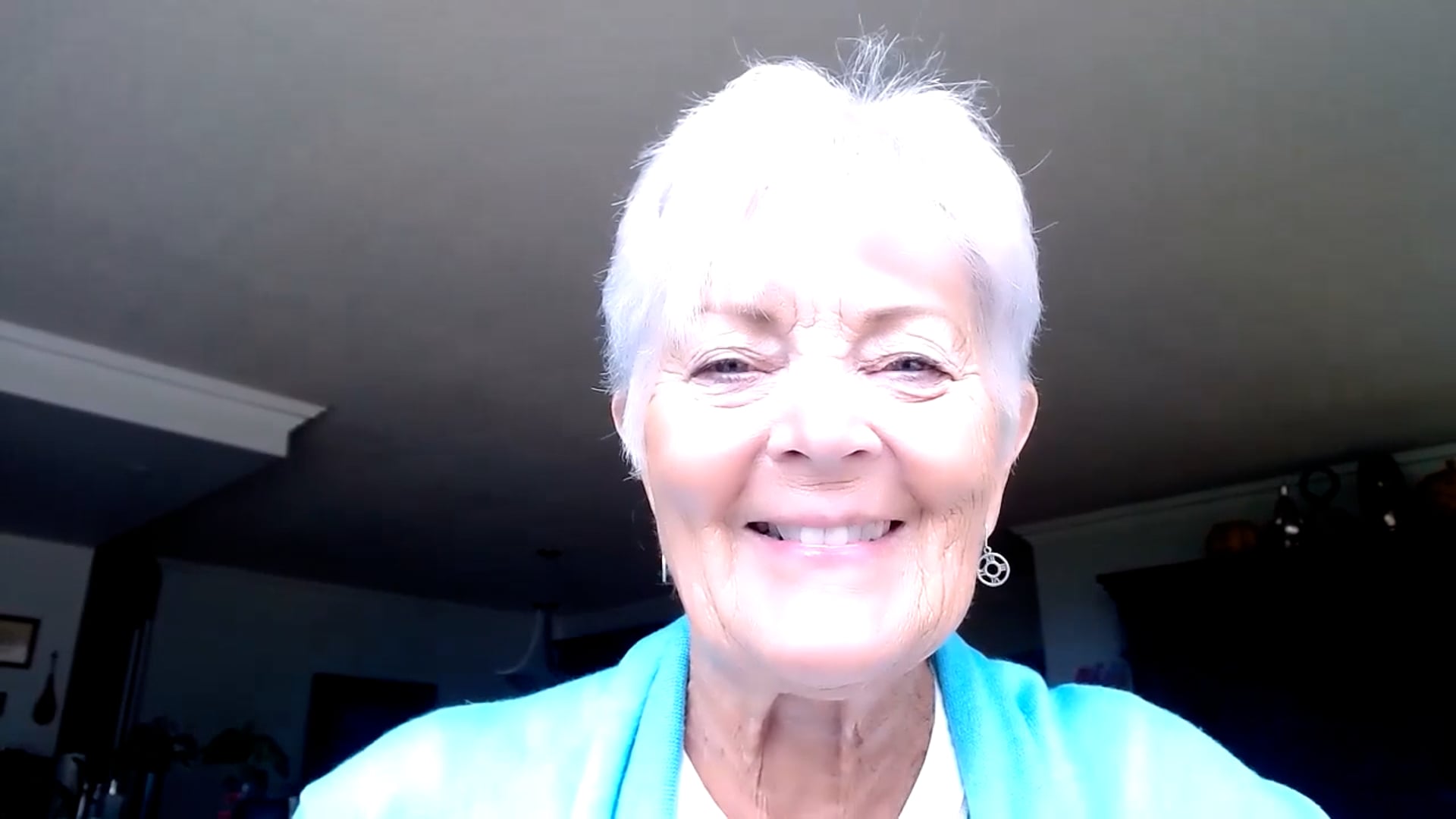 ---
Technicolour Team Engagement and Keynotes: "How to present and engage your audience online from your home studio."
Leader: Tyler Hayden, CSP
We are all pandemic pros now, as we emerge from our Covid Camping trip. As we stand up and stretch into this new limelight we are now, more than ever, expected to deliver amazing content from stage… it's just that stage has changed to include ones that are digitally enhanced, from your home studio.
As we fumbled our way towards online speaking ecstasy, each of us has learned a thing or seven that improves our ability to educate, engage, and entertain our avatar audience. If you'd like to level up your online presentation game you're invited to join other like-minded CAPS colleagues in our Technicolour group. We will learn from one another and invited experts on how to deliver world-class presentations from this now, mainstream online stage.
By joining Team Technicolour you will:
· Learn and share best practices in studio set-up and operation.
· Collaborate and share engaging learning tools that can level up your online speaking success.
· Create a mastermind network of emerging and accomplished keynoters and trainers.
· Inspire your audience with newly learned and easy to apply tricks, tips, and tools.
· And of course, have fun.
Join us as we forge our way forward and co-create a meaningful and impactful collaboration that helps each of us take our online presentations to new and exciting heights. This mastermind will meet weekly on Zoom for 1 hour. It will be like a pot luck – you can gorge yourself on tasty treats from others, while you nourish them with some of your decadence. So, get ready to learn and share as we dive headfirst into uncharted technicolour waters.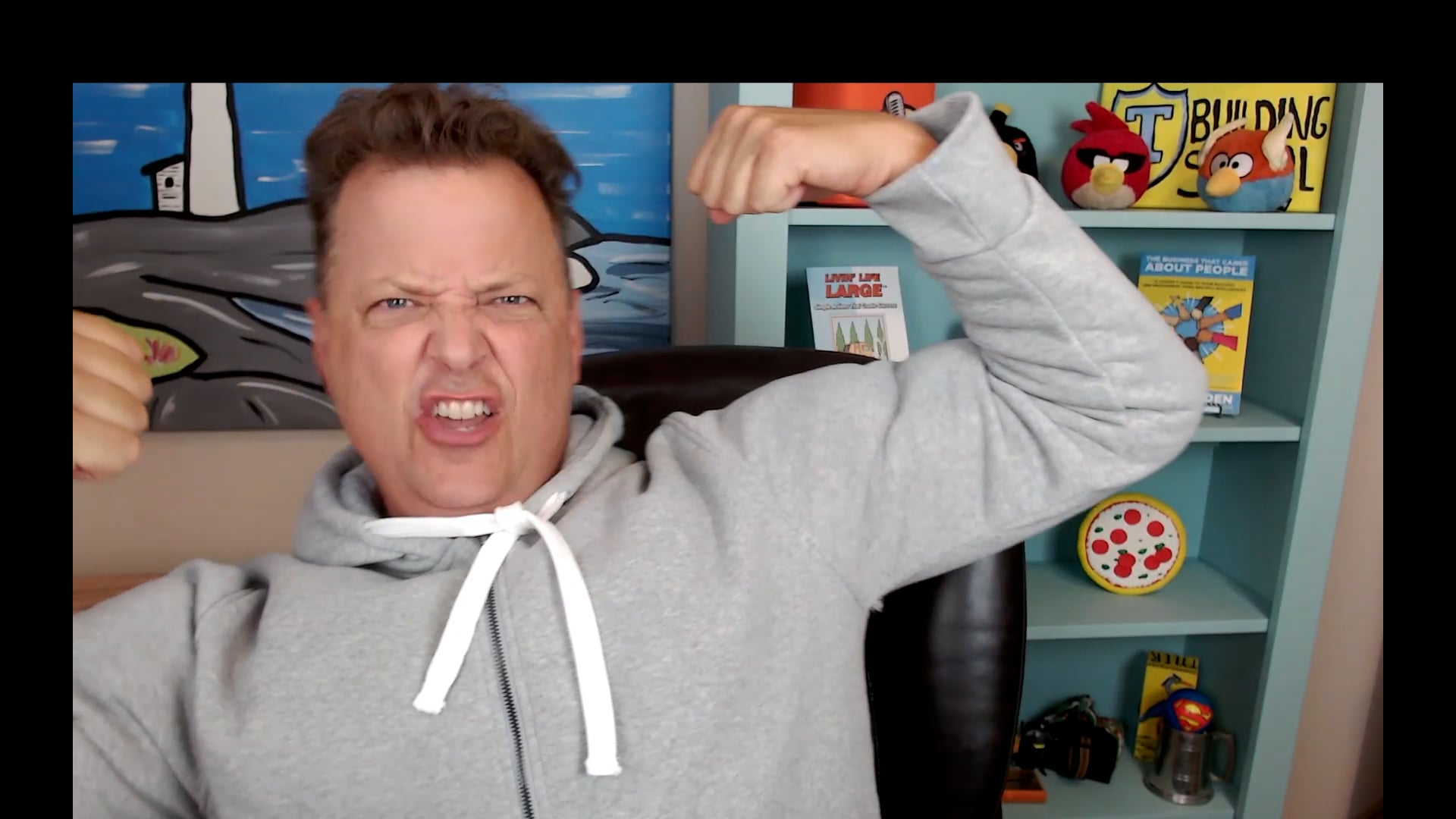 ---
Friday Morning Accountability Time (Sales & Marketing Focus)
Leader: Nathalie Plamondon-Thomas
Would you rather drill holes in your feet rather than having to do sales calls? Join the Friday morning Accountability Sales & Marketing Group. For one hour from 7am to 8am PST | From 10am to 11am EST you do that task that you really dread, on Zoom, camera on, microphone off, with your fellow CAPS friends who are also getting rid of a daunting task. Whether you make calls, send emails to prospects, apply to speak at convention, etc. you will be happy to have this time reserved and you will know that at least once per week, you will do some lead generation work to grow your business.
---
Developing and Selling Online Courses
Leaders: Nathalie Plamondon-Thomas and Randall Craig, CSP
You have a successful speaking business, and a lifetime of IP that has been developed… but is it being monetized? Or is it just sitting on your computer? Online courses are the gateway to decoupling "time for money", and are a powerful way to scale and leverage your business. But they can also suck the life out of you if you do it wrong.
There are as many approaches to building an online course as there are to sell it. In this group, community members will share their best practices and brilliant insights on the topic.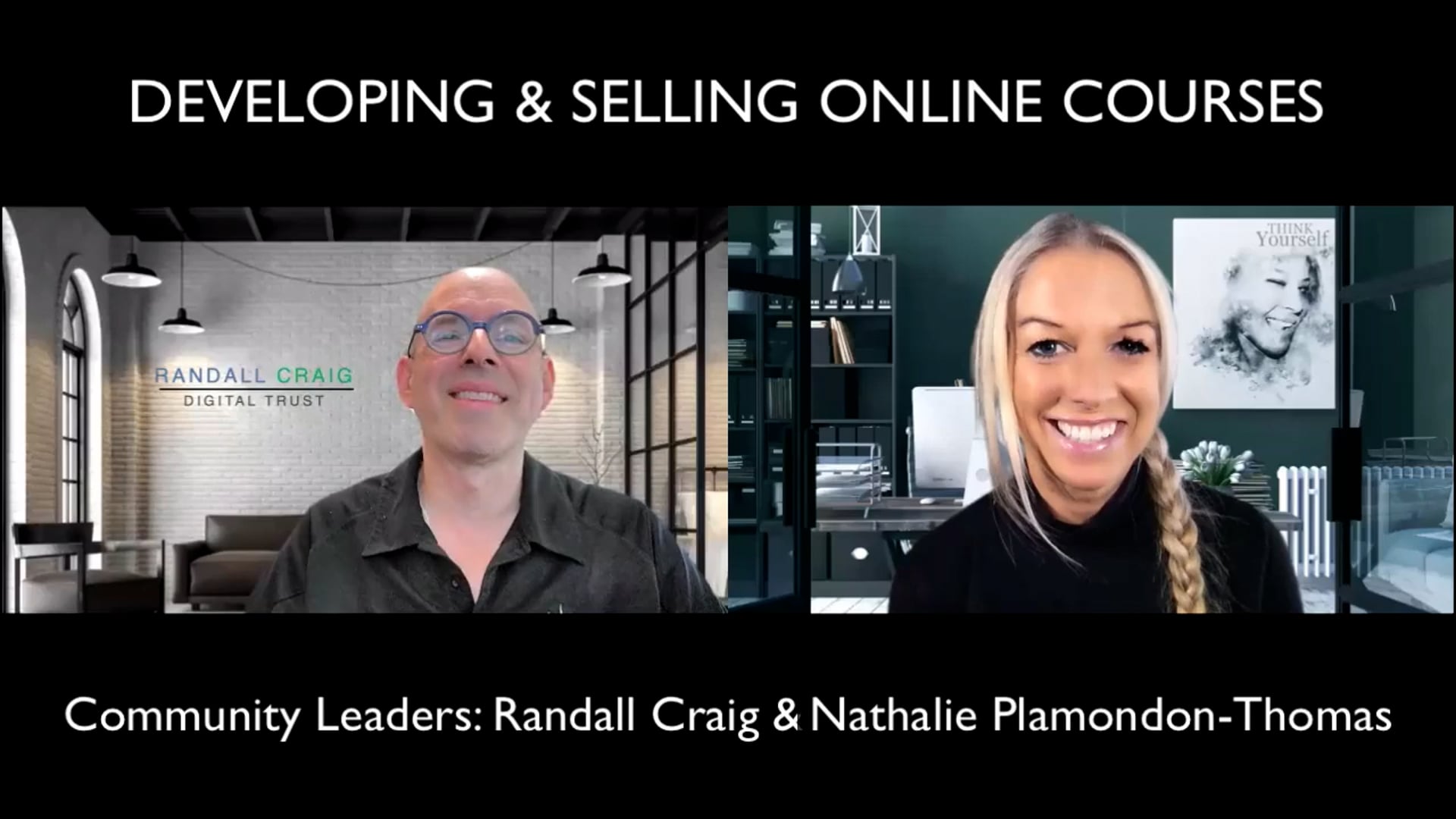 ---
Building a professional consulting business
Leader: Ruth Sirman
Consulting can be a valuable add-on to a speaker business for those of us with the professional credentials that help us to be credible with government, corporate and private sector clients. Using a very facilitative and hands-on approach to learning together, Ruth will help the group create a community learning agenda of topics that participants want to explore to help start or build a consulting practice.
Ruth is an internationally certified mediator through the International Mediation Institute and has 27 years as a professional mediator, facilitator, and consultant working with clients in government at the federal, provincial, territorial, and municipal levels as well as the corporate, private, post-secondary, and not for profit sectors.
---
De-stressing for Speakers
Leader: Liz Smart
"I specialize in mentoring professionals to achieve optimal emotional, physical, and spiritual wellbeing thru stress management, self-love to raising our vibration.
I am here to remind you, YOU are Powerful and Adored.
Sending oodles of Love, Peace, Joy, Hope, Abundance, and Optimal Health XOXO
Life Transformation Mentor, Master of Wisdom and Meditation Teacher Advanced Certification, Member of C.A.P.S. (Canadian Association of Professional Speakers), Author of upcoming book 'Loss to Living Abundantly'.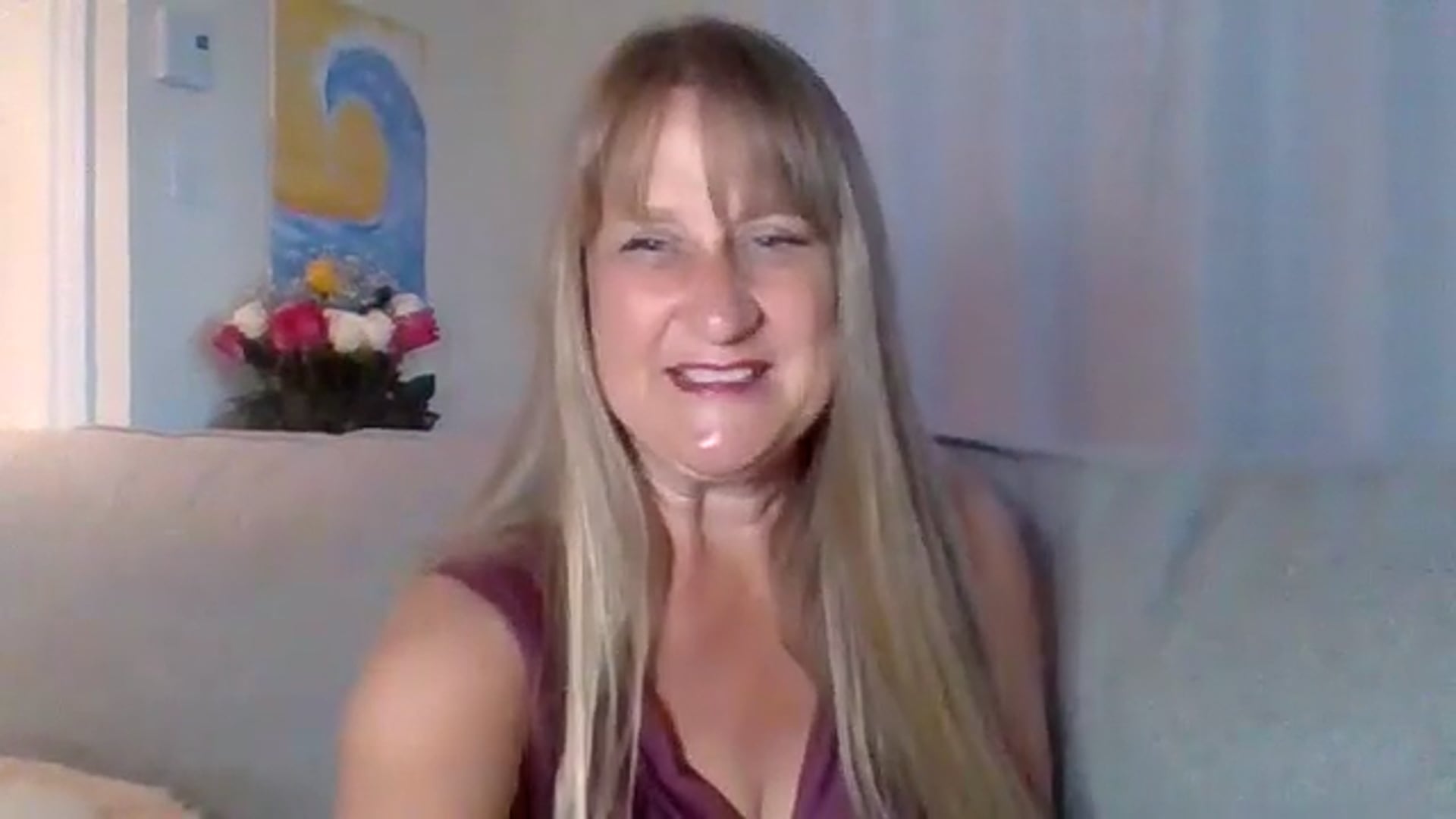 ---
Marketing and Sales to Grow Your Speaking Business?
Leader: Dr. Dawn-Marie Turner
You know marketing & sales are the keys to unlocking the full potential of your speaking business, but how do you make it count. If you are looking to rise above the noise, then this community is for you. We will work together in a Mastermind format to explore marketing and sales strategies, support each other, find experts, and discover innovative ways of growing our speaking business.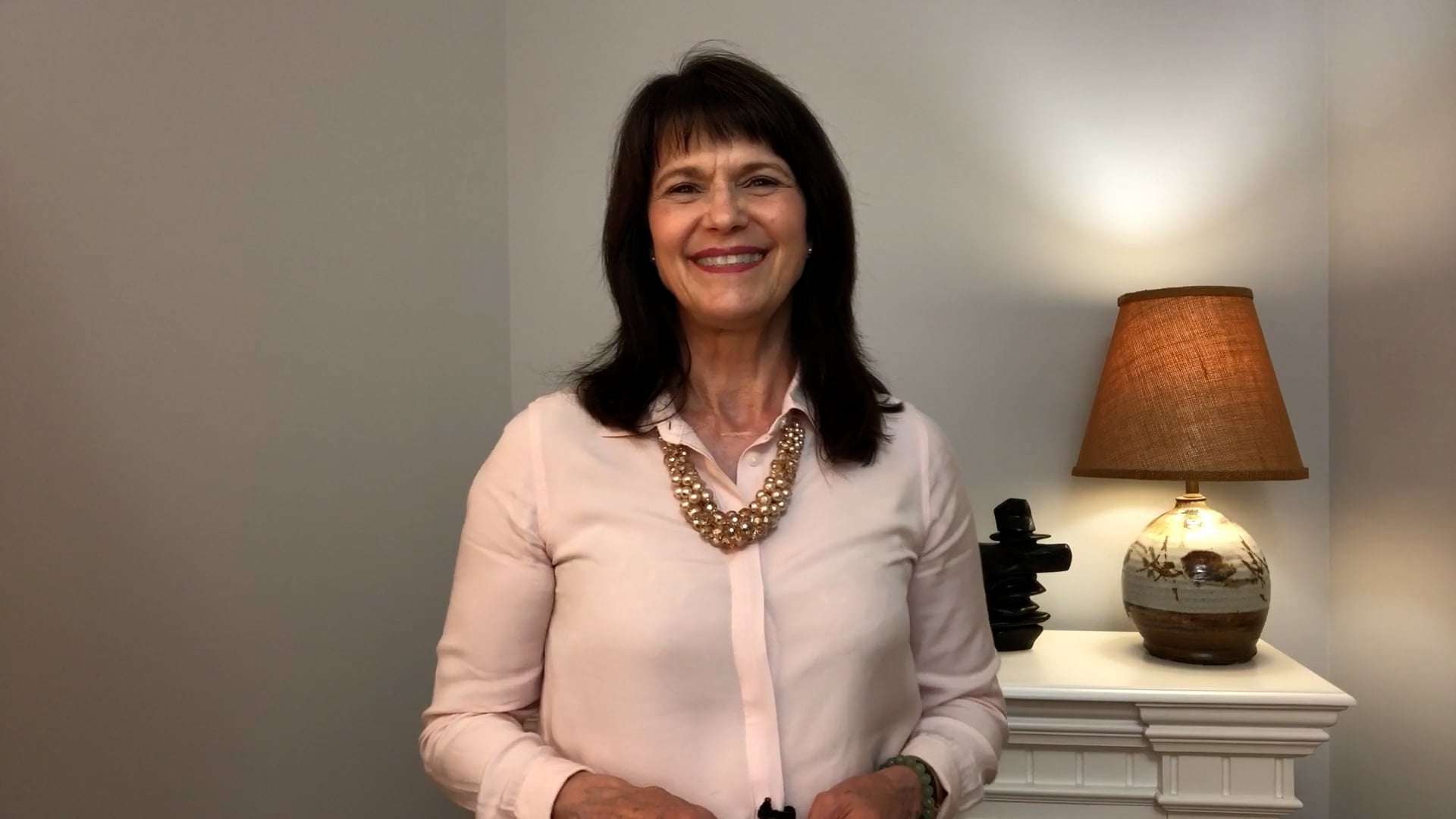 ---
Complete the online application form by Monday, October 18, 2021